VELKOMMEN TIL FRONTLINJEN
WELCOME TO THE FRONT LINE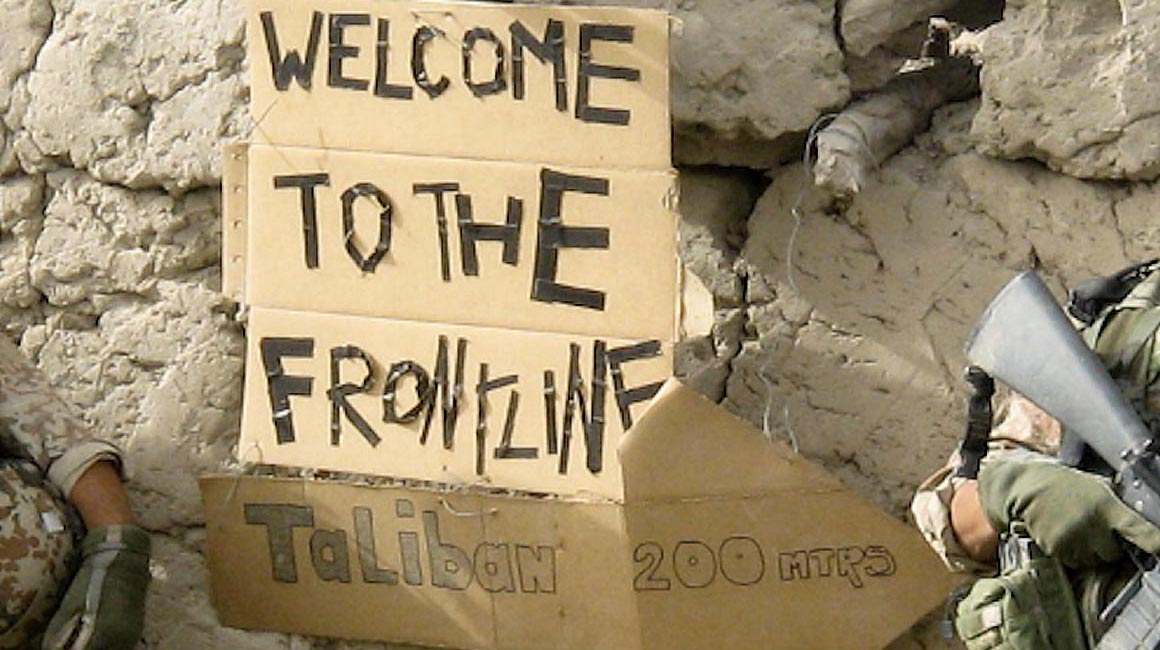 Billede galleri / Picture gallery
'Velkommen til frontlinjen', er den store fortælling om Danmarks krigsindsats gennem tre årtier. En dokumentarserie om vores land, der er gået fra at stå militært til rådighed, når det internationale samfund kaldte på Danmarks fredsbevarende tropper, til at træde ind på den militære- og storpolitiske arena og blive en krigsførende nation i Mellemøsten.
En historie, fortalt fra hver side af fronten. I serien møder vi venner og fjender og giver stemme til dem, der gik i krig, dem vi bekæmpede, og dem vi forsvarede.
'Welcome to the front line', is a documentary series about Denmark's war effort over three decades. A story about a country, who has gone from being militarily present when the international community called for Denmark's peacekeeping troops, to entering the military and major political arena and becoming a nation at war in the Middle East.
A story, told and from each side of the front. In the series, we meet friends and enemies and give voice to those who went to the front line, to those we fought and the ones we defended.
Title
VELKOMMEN TIL FRONTLINJEN
WELCOME TO THE FRONT LINE
Director
Anders Riis-Hansen, Laurits Nansen
Producer
Malene Flindt Pedersen