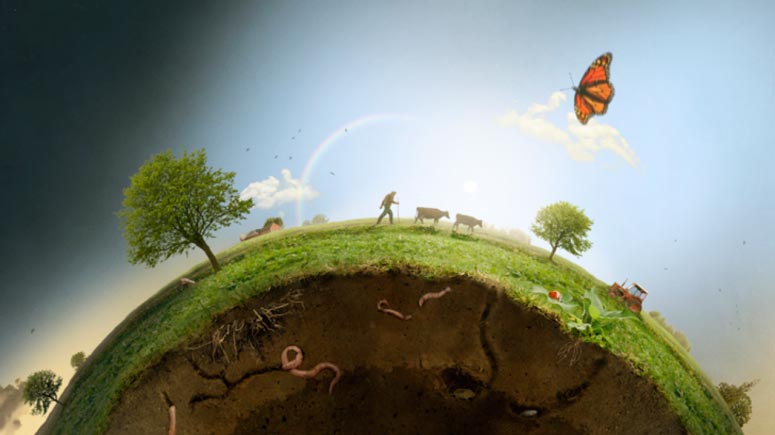 Billede galleri / Picture gallery
På Thorshøjgård i Nordsjælland, har landmanden Niels Stokholm skabt et biodynamisk landbrug. Med en vision om at føre et bæredygtigt landbrug med respekt for naturen, producerer Niels og hans kone Rita råvarer til flere af landets bedste restauranter. Men deres idealistiske måde at drive landbrug på, er en torn i øjet på myndighederne. Med regulativer og forordninger i hånden truer de Niels med at fratage ham retten til at have dyr på gården og det kan koste ham hans livsværk på Thorshøjgård.
Niels Stockholm is one of the most idealistic farmers in Denmark. He runs a biodynamic farm with his wife, Rita, and on their farm, Thorshøjgaard, they produce and distribute products to some of the most acclaimed restaurants in the world. But not everyone is equally fond of Thorshøjgaard and their holistic methods. Using regulations and bureaucracy, the authorities threaten to withdraw their right to farm livestock, and Niels is faced with the risk of having to close down the farm and give up his life's work.
Title
Så meget godt i vente
Good things await
Lenght
96 min.
Production year
2014
Co-Starring
Niels Stokholm, Rita Stokholm mfl.
Director
Phie Ambo
Producer
Malene Flindt Pedersen
Scriptwriter
Phie Ambo
Editor / Editors
Theis Schmidt
Photographer
Phie Ambo & Maggie Olkuska
Music
Rasmus Winther Jensen
In collaboration with
DFI, DR, Vintage Pictures, The Icelandic Film Centre