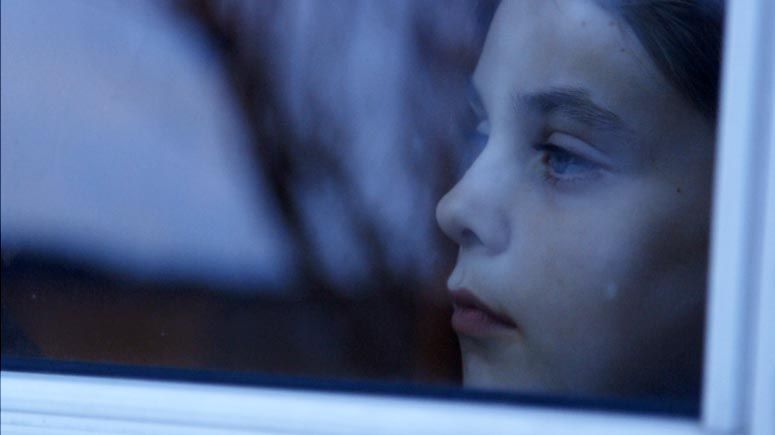 Billede galleri / Picture gallery
I Danmark har op mod 100.000 børn og unge en angstlidelse. I flere tilfælde er børnenes angst så voldsom, at de ikke kan leve en normal hverdag og hverken kan tage i skole eller fungere socialt. MOR JEG ER BANGE, skildrer livet hos tre piger og deres familier, som alle kæmper for at holde sammen på sig selv og hinanden i en hverdag styret af børnenes angst. I to afsnit følger vi børnene, der sammen med deres forældre deltager i forløbet Cool Kids, som skal hjælpe dem alle med at håndtere angsten og forstå de mekanismer, som gør, at stadig flere børn og unge rammes af angst.
In Denmark, an estimated 100.000 children and teenagers suffer from an anxiety disorder. Often, their anxiety is at a level that prevents them from leading a normal life and they can't attend school or function socially. MOM, I'M SCARED focuses on the lives of three girls and their families as they struggle to keep everything going while their daily lives are defined by the children's anxiety. Two episodes follow the girls and their families who have enrolled in the program Cool Kids, which was created to help children handle their anxiety and understand the mechanisms that put the children at risk of the widespread disorder.
Title
Mor jeg er bange
Mom I'm Scared
Lenght
2 x 40 min.
Production year
2017
Director
Anders Riis-Hansen & Mette Andkjær
Producer
Malene Flindt Pedersen
Editor / Editors
Line Schou
Photographer
Frej Schmedes, Anders Riis-Hansen & Mette Andkjær
In collaboration with
TV2 & Public Service Puljen