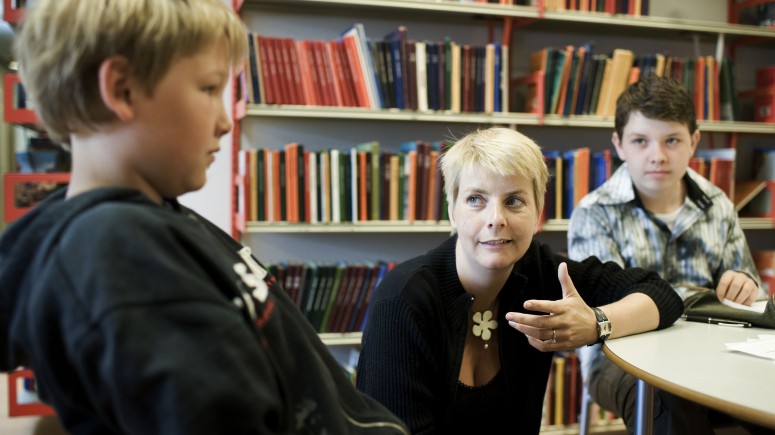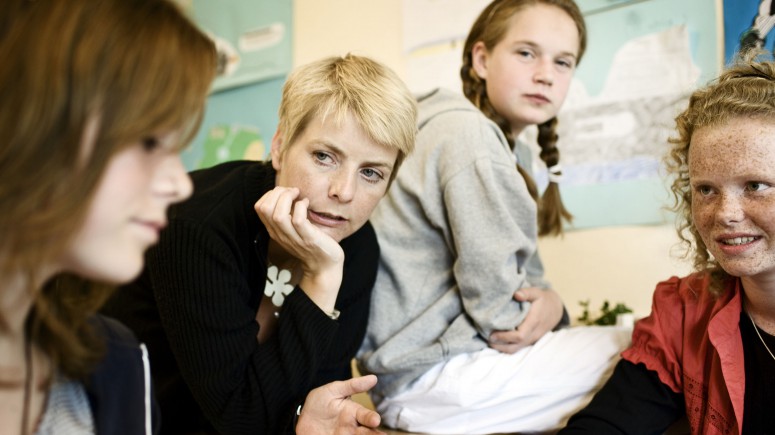 Billede galleri / Picture gallery
De fleste mennesker kan mindes en lærer som har haft afgørende betydning for deres mulighed og lyst til at udvikle sig fagligt, eller endda personligt. I dokumentarserien MIN BEDSTE LÆRER følger vi Camilla Hoffmann – en usædvanlig kompetent og nærværende klasselærer – igennem et hårdt skoleår. Camilla Hoffmann arbejder på Hylleholt skolen i landsbyen Fakse Ladeplads, og herfra skildres hendes arbejde med de enkelte elever og deres forskellige problemer: præstationsangst, konflikter, ordblindhed og mobning. Gennem samtale, nærvær og en til tider hård konfliktløsning formår Camilla at styrke elevernes selvtillid og hele klassens fællesskab.
For many, an encounter with a teacher makes a big difference to their ability and motivation to learn and grow as students, and sometimes as people. In the documentary series MY BEST TEACHER we follow Camilla Hoffman – an unusually competent and attentive teacher – over the course of a tough school year at Hylleholt School in the village of Fakse Ladeplads. Here she pays attention to all the pupils and their various struggles: performance anxiety, conflicts, dyslexia and bullying. By using dialogue, attention and occasionally matter-of-fact conflict management, Camilla gives the students self-confidence and fosters a communal spirit in the whole class.
Title
Min Bedste Lærer
My Best Teacher
Lenght
4 x 25 min.
Production year
2006
Director
Louise Kjeldsen & Louise Detlefsen
Producer
Malene Flindt Pedersen
Editor / Editors
Niels Lyster
Photographer
Lars Schou
Music
Steffen Brandt
In collaboration with
Det Danske Filminstitut / TV2 Danmark