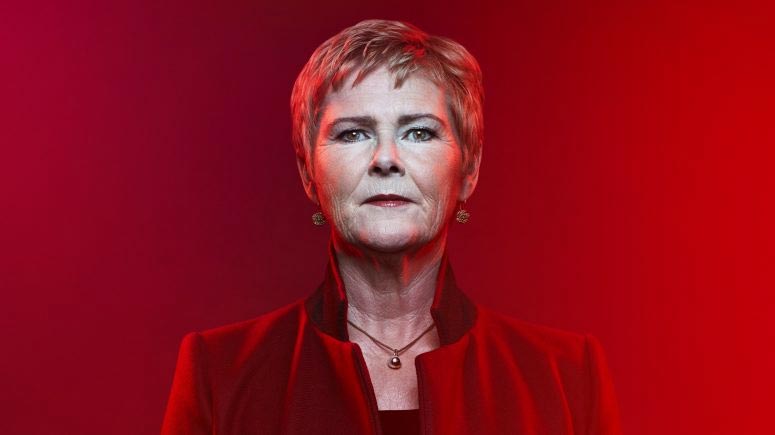 Billede galleri / Picture gallery
De sidste tyve år har LO oplevet medlemsflugt og fagbevægelsens historiske betydning for det danske arbejdsmarked er truet. Det er denne onde cirkel den tidligere kontorassistent og nu nyvalgte formand for LO, Lizette Risgaard, har til opgave at løse. Og det tror hun på at hun kan. For første gang har en kvinde sat sig i spidsen for den samlede danske fagbevægelse. HJERTER DAME følger Lizettes kamp på de ydre og indre linjer og lukker os ind i det politiske maskinrum, hvor vigtige, men ikke altid lige populære beslutninger må træffes.
Over the past 20 years, the Danish Trade Union Confederation has seen a huge decrease in members and the union's historic significance in the labor market is threatened. This is the vicious cycle that the former office worker and newly elected chairman of the confederation, Lizette Risgaard, is in charge of resolving. And that she will. For the first time, a woman is the boss of the Danish Trade Union Confederation. QUEEN OF HEARTS follows Lizette's fight for the future of the unions and gives us a glimpse into the political machinery, where tough – and not always popular – decisions must be made.
Title
Hjerter Dame
Queen of Hearts
Lenght
86 min.
Production year
2018
Co-Starring
Lizette Risgaard
Director
Mette-Ann Schepelern & Louise Detlefsen
Producer
Malene Flindt Pedersen
Scriptwriter
Mette-Ann Schepelern & Louise Detlefsen
Editor / Editors
Lars Therkelsen og Line Schou
Photographer
Mette-Ann Schepelern & Louise Detlefsen
Music
Peter Albrechtsen
In collaboration with
DR & DFI