Diplomatiets Fortrop – Magtens Billeder
The Vanguard of Diplomacy – Images of Power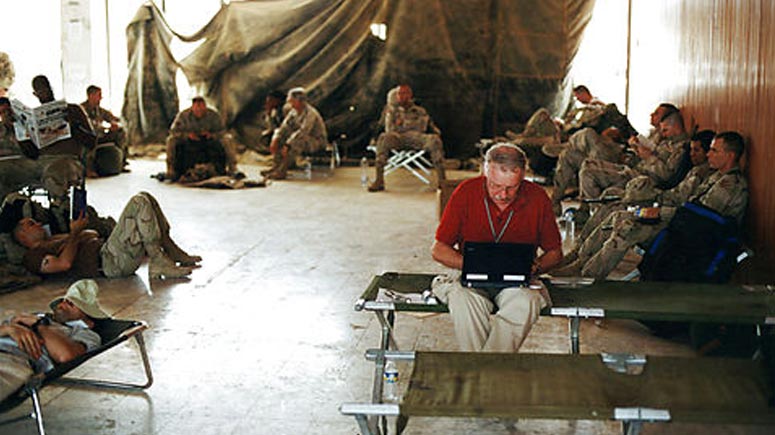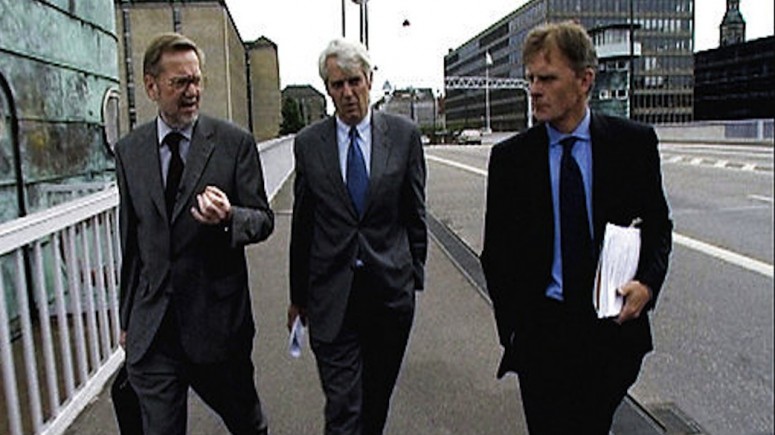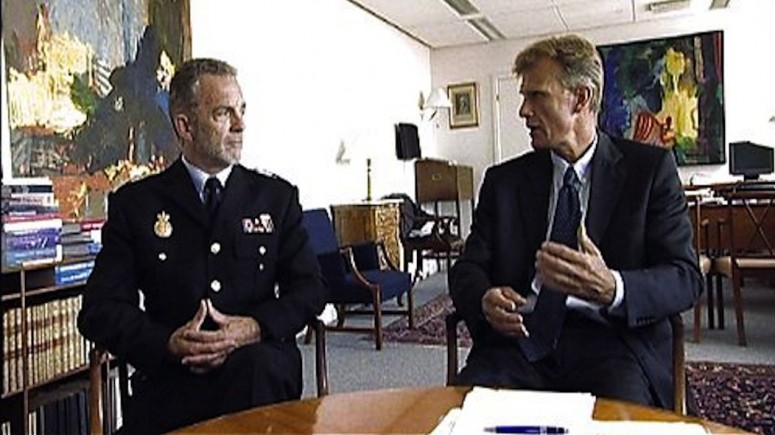 Billede galleri / Picture gallery
Karrierediplomaten Torben Gettermann, er med få dages varsel blevet omdirigeret fra sin fredelige post i Athen til en sand ilddåb som Danmarks første officielle repræsentant i Bagdad. Han ankommer som del af en besættelsesmagt, han færdes i pansrede biler, han er omgivet af sikkerhedsvagter, og samtidig skal han forsøge at skabe grobund for en ny dansk ambassade i det kaotiske nye Irak. Hver dag er en kamp for at skabe sammenhæng og mening i den danske tilstedeværelse som absolut småstat i den internationale koalition.
DIPLOMATIETS FORTROP indgår som den tiende film i serien Magtens Billeder.
The career diplomat Torben Gettermann has at short notice been reassigned from his peaceful post in Athens to a diplomatic hotspot as the first official Danish representative in Bagdad. Torben arrives as part of the occupying power, is driven around in armored cars and surrounded by security guards while he tries to lay the foundation for a Danish embassy in the chaos of post-war Iraq. Every day is a struggle to understand the role of a tiny nation like Denmark in the international coalition.
THE VANGUARD OF DIPLOMACY is the 10th film in the series Images of Power.
Title
Diplomatiets Fortrop – Magtens Billeder
The Vanguard of Diplomacy – Images of Power
Lenght
58 min.
Production year
2004
Director
Anders Riis-Hansen & Anders Østergaard
Producer
Claus Ladegaard
Co-Producer
Hansen & Pedersen Film og Fjernsyn ApS
Editor / Editors
Anders Villadsen
Photographer
Lars Skree, Thomas Marrot, Lars Schou & Anders Riis-Hansen
Music
Kåre Bjerkø
In collaboration with
Det Danske Filminstitut / DR / Easy Film