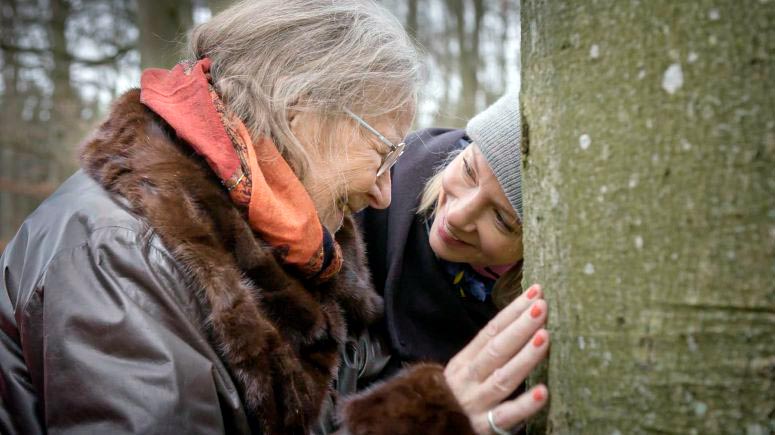 Billede galleri / Picture gallery
DET ER IKKE SLUT ENDNU skildrer en helt ny tilgang til mennesker med demens. På det lille, unikke plejehjem Dagmarsminde følger vi sygeplejerske og ildsjæl May Bjerre Eiby. Her går man ikke op i specifikke demensdiagnoser eller medicin. I stedet har May og hendes personale udviklet en ny behandlingsform. Opskriften er kram, nærvær, samtale, humor, øjenkontakt og fællesskabsfølelse. Drømmen er at inspirere til en helt ny måde at behandle demensramte – et skift fra medicin til omsorg.
IT'S NOT OVER YET portrays a new approach to people with dementia. At the small, unique nursing home, Dagmarsminde, we follow the passionate nurse and founder, May Bjerre Eiby. Here, they have no interest in specific dementia-diagnoses or medicine. Instead May and her staff have developed a new kind of treatment. Hugs, conversation, intimacy, humor, eye contact and the feeling of community is the prescription. The goal is to inspire to a complete change in the way people with dementia are treated in the health care system, shifting from medicine to care.
Title
Det er ikke slut endnu
It's Not Over Yet
Director
Louise Detlefsen
Producer
Malene Flindt Pedersen
Editor / Editors
Julie Winding & Jakob Toldam
Photographer
Per Fredrik Skiold
Music
Jonas Colstrup